At the Hobart Orofacial Pain and Special Needs Clinic we believe that prices for dental care continue to rapidly grow out of reach for many Tasmanians.
This dire situation of affordability for dental care must change urgently but there is no easy answer, and health insurance funds continue to increase their fees whilst simultaneously reducing rebate payment amounts.  This has been proven time again with many recent studies on access to medical and dental care showing that up to 60% of Australians have no intention of visiting a dentist in the next 12 months due to cost.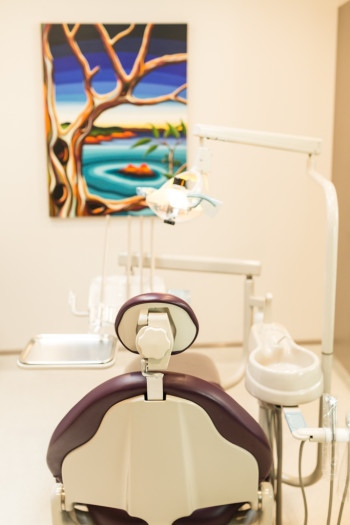 With the cost of every day living increasing each year, for many families, couples, individuals, and those who care for children and adults with disabilities, the means of accessing regular dental treatment and preventative care is often just plainly out of reach, both financially and logistically.
Even more concerning is when a person is unable to have routine dental treatment completed in a typical setting for reasons such as anxiety, fear, or communication and learning difficulties. Often the only choices available to the individual is a trip to a private hospital or being placed on the State's growing wait list for a general anaesthetic.  If the person is able to afford private treatment, admission to a hospital is often associated with very large out of pocket expenses when health insurance or at minimum, hospital cover is not held.

Whilst we cannot save the world, here at our practice we feel very strongly about being able to offer dental services to those who often need it most.  Our sincere hope is that we may be able to improve access to regular dental care, and therefore we offer all facets of dental treatment to those people with special needs, pension cards, concession cards, and health care cards at concessional rates.
Those eligible for our our affordable dental care includes any person with the following concession cards:
Commonwealth Seniors Health Card
Ex-Carer Allowance (Child) Health Care Card
Foster Child Health Care Card
Health Care Card
Low Income Health Care Card
Pensioner Concession Card
Veterans' Affairs White Card (Gold card holders are automatically covered)
For other people such as single parents, persons eligible under the cleft lip and cleft palate scheme, carers of people with disabilities or chronic illness, Newstart allowance recipients, persons recently released from prison, and persons with refugee, permanent protection and humanitarian visas, please contact our rooms to discuss your needs. We strive to assist people to access affordable dental care wherever we can, and assess each persons needs on a case by case basis.  Dr Wilma Johnson has joined our clinic and performs all of the general dental work for Special Needs, aged care and the elderly, concession card holders, and referred clients from Oral Health Services Tasmania and the Tasmanian Aboriginal Service.  Currently, Dr Tony Eldridge provides all of the more complicated oral surgery, dental phobia and sedation services as required for this select group of people.
Please visit our Latest News section for a brief biography about Dr Johnson.
Affordable Dental Care
If you have a pension, health care, or concession card, please use the DVA schedule and item numbers preceded with a 'D' for a guide to our current dental price structure.